Skip to Content
Highly Anticipated Summer Camps in Morris Plains, NJ
From July 26 through September 1, 2023, HuckleBerry Play hosts educational and fun-filled summer camps for Morris Plains, NJ kids. Parents can rest easy knowing their children have a safe and refreshing place to spend part of their summer. We have teamed up with VSA to create outstanding activities and games. Led by enthusiastic and well-trained counselors, our summer camps will leave a lasting impression on your child – no matter their age. The camps are Monday through Friday from 8 a.m. to 6 p.m. and feature easy drop-off. Busy parents can request late pick-up as needed.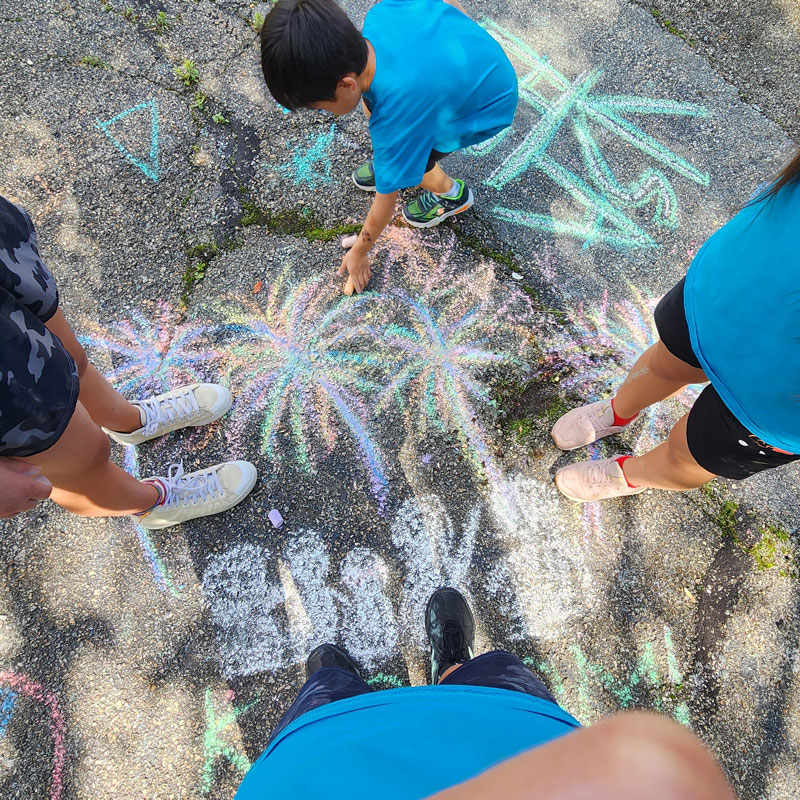 What to Expect From Our Summer Camps
We created a program for kids of all ages and interests. Is your kid a burgeoning scientist? Bring them on Friday for experiments any mad scientist would enjoy. Creative kids will love the language arts-based activities found Mondays through Thursdays. Due to the self-contained and independent curriculum, you can sign your child up for any combination of weeks. Best of all, our summer camps include access to our expansive indoor/outdoor playground. Your kids can enjoy:
Summer Oasis: Explore the outdoors and play freeze dance, beanbag toss, and more.
Math Mysteries: We put the fun back into mathematics with enriching games and activities
Arts and Crafts: Art is one of the best ways to express yourself, and we teach kids to do so.
Science Squad: Science rules! Things will go "boom!" and "fizzle," and your kid will have a blast.
Global Speaker: This program helps kids learn about the wider world and how it impacts them.
Making Learning Exciting for Kids of All Ages
At HuckleBerry Play, learning is a lifetime activity, and we have structured our fun-filled summer camps around that idea. Even though your kids will spend time with us obtaining new knowledge, they'll never stop having fun – creating new lifelong learners. The versatility of our programs also means you can find a good match for your kid.
Call to Book Your Party Today!